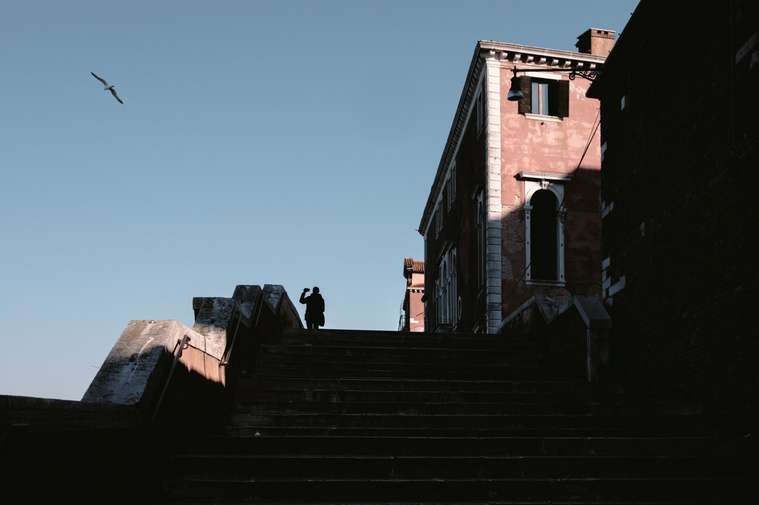 Frequently Asked Questions
I tend to get asked quite a few questions through my social media channels and email so I figured I'd just write a few down here.
This whole section will be updated over time.
How do you direct models to get the right expression?
Every model and shoot is different. There is one thing that I do quite often though where I'll slow the shoot down, talk with the model for a bit and wait for them to relax into a natural pose on their own. I'll then ask them to hold the pose and work from there.
How do you find your locations to shoot?
For exteriors I usually just set aside a day or two a week (if time allows), pick a general area, and walk around saving spots on my Google maps. Then on shoot day I'll work my way from spot to spot, usually taking a different route than the time before just in case we stumble upon another location.
For interiors, I usually just use Airbnb if it's not in my studio.
What apps do you edit your images in?
I use Lightroom for my initial colour, then take the image into Photoshop for detail and skin before exporting back into Lightroom to finish off.
Are you a self-taught photographer?
I wouldn't say self taught but I didn't go to any school or do any work shops. I was lucky enough to have a few friends who were photographers when I got started so they taught me the ropes and the rest was all trial and error.
If I was to start again, I'd probably do a few workshops with photographers who shoot in a style I like. It would have saved me time, but it's definitely not essential.
How do I improve my travel/street photography?
Firstly, I'd recommend to look at as many photographers and film makers work as you can and try to list down what it is you like about their work. Then try to replicate those aspects in your own.
For me, it was Fan Ho and the director West Anderson. I realised that I really liked the "little people" in Fan Ho's work as it really emphasised the scale and size of the location he was shooting in. And with Anderson's work I was drawn to how he framed most of his shots almost like a painting with perfect leading lines leading the viewer into the the centre of the frame (or wherever he wants his audience to look).
Do you play music during your studio shoots?
Almost always. I have a few playlists that set the mood I'm looking for which is usually calm and relaxed.
You can check out the playlists by clicking here.
Do you make moodboards for your shoots?
Usually, yes. Either I will or the client will send one through before the shoot for us to work off of.
Unpopular photography opinion?
Unless you're well off or already an established photographer, the best camera is likely not "the one you have with you".
Camera gear is important and finding what best suits your shooting style will make your work better if you know how to use it.
How significant is the difference between full frame and aps-c?
It depends what you're looking for in a camera. I don't like massively out of focus backgrounds so the shallow depth of field you can achieve with full frame does not matter to me. The same goes for shooting in low light as I use lighting for my studio work and don't really shoot during the evening's when on location or travelling. If these two things are important to you then the difference is going to be huge but if they're not, it's not going to matter the size of the sensor you're shooting on
What's your advice to someone starting their photographic journey?
Something I wish I knew at the start was that spotting flaws in your work is almost always a good thing.
If you're noticing things you don't like in your previous work it means your eye is getting better at seeing what's stopping you from going to the next level.
Identify the problems you're seeing in your own work and study photographers who excel in that area so you can see how to improve.
Do you only shoot portraits?
Day to day, I work as a portrait photographer but I also enjoy shooting travel and architecture.
How do you make a location look nice in bad weather?
It depends what you're shooting. If you're on a portrait or fashion shoot, sometimes bad weather is just bad weather and there's nothing you can do but seek a different, covered location or just wait it out.
If you're shooting travel it's a bit easier as the whole point of shooting travel is trying to capture the feel of the location itself. A lot of cities and towns look amazing in "bad" weather. Paris is stunning with it's sparkling lights reflecting off of puddles and glistening pavements. It's all about incorporating the weather into the beauty of the location.
Where would you like to travel next?
This is a tough one since there are so many incredible places I haven't been to yet. South America is pretty high on my list but I feel like I haven't even nearly explored enough of Europe yet either.
Where can I find models who want to collaborate?
If you're literally just starting out then the best thing to do would be to start shooting with family members or friends. It'll help you find your footing in a much more relaxed environment than if you were to just approach a stranger on Instagram. You'll learn some valuable lessons about posing and lighting.
Can I come and assist on a shoot?
Whilst I would love to be able to bring others along to my shoots, it would tend to go against the way I shoot. I try to keep my shooting teams as small as possible with only the essential personnel there. I am looking into the idea of doing workshops and one on one lessons sometime soon though so if you are interested then let me know via the contact page.
How to become a full-time photographer?
This one I can't really answer because it's going to be different for everybody. I started off as a writer/blogger and needed images to go along with the content I was writing plus content for our social media. I gradually made the switch over to portrait photography after growing a small base of clients whilst shooting as a hobby.
How do you find your outdoor locations?
I try my best to at least once a week go out on a scouting day and literally walk around a certain area of London just looking for interesting or cool streets that would work for a shoot. I am currently working on a page to add to my site where I can share interesting spots for photographers.
How much should I charge?
Again, there's no definitive answer for this as what you're really putting a price on is your time and your time may be more or less valuable to you than to another photographer. I'd say pick a figure that "feels" right for you and then adjust with demand/available time.
Who do you use for your portfolio site?
I currently use Format and find that their service is perfect for what I need.
What camera equipment do you shoot on?
All the work you see on my website was shot on a Fujifilm X-T4.
Have a question for me that's not on here?
Just fill in this form with your name, email and question and I'll answer as soon as I can.